Where it all started…
Way back when I was 16, working in Telecoms for British Rail. It's been quite the journey since!
I've worked in both the public and private sectors, working remotely and office-based. Both have their upsides, but I've always enjoyed the mixed roles with a bit of travelling thrown in. I spent a fair bit of time in Germany and the Middle East during my career.
Such is life, just as I decided to come back and settle in the UK, a recession hit. The temporary position I took up with the local Council turned into 21 years' service!
How I got here…
In a nutshell, life's too short. I was growing a little disillusioned in my previous job and thought if I was ever going to make the move, then it would have to be now.
My initial feeling was that I didn't have a cat in hell's chance of getting the job, thinking my lack of experience with next gen technology would go against me. But with Forfusion, it's not always about what's down on a piece of paper, but as much to do with an individual's personality and their potential culture fit.
I really got a feel for the culture at Forfusion during my second interview and really wanted the job. I was delighted to get a call a few days later to say it was mine.
It's been a busy six months….
I was in the office about two weeks before being sent out to one of Forfusion's healthcare clients, rolling out the new Cisco Hyperflex kit. My previous Network roles meant that I had a working knowledge of Cisco products, but I had to quickly adapt to some of the newer stuff.
Since then, it's mostly been about migration projects and improving the network security for clients across the retail, healthcare, and public sectors. Pretty full on, but I really wouldn't have it any other way as it's great to get out, do different things and see different places!
My passport's been busy too…
Since joining Forfusion, I've worked on client sites in Wertheim (Germany), La Roca (Spain), La Vallée (France) and Kildare, with projects coming up in Fidanza (Italy) and Belgium.
I don't know if my wife will be too happy with me saying this but, as a passionate advocate of exploring and visiting new places, I really do love the travelling aspect of my job and hope to do more as Forfusion continues to grow.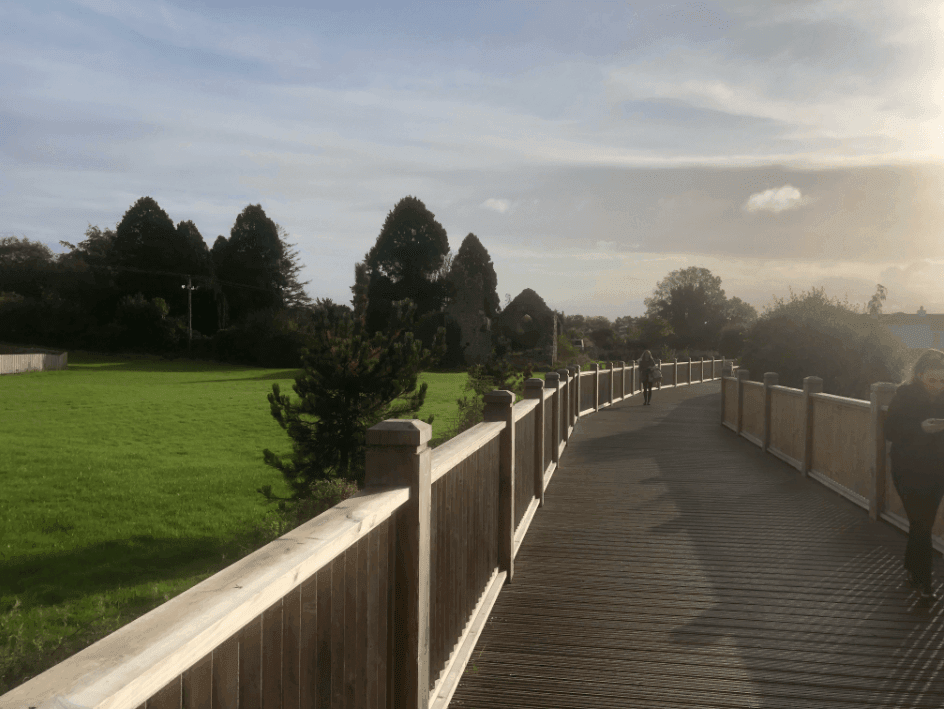 County Kildare, Ireland.
The greatest place I've ever been…
From a personal perspective, it would have to be Vienna. My wife and I went there as part of our 25th Wedding Anniversary celebrations to visit the opera house for a show. Truly one of the most spectacular places I've ever visited.
The trips to Spain have been my favourites as part of Forfusion. Not only have the places been wonderful, but the clients on site have been so accommodating and it's been great to provide support on such a personal level, witnessing first-hand the positive impact we can have.
A typical day in the office….
On the occasions I'm in the office, I offer 3rd line support for the support desk and additional project support. The project side of things will probably increase going forward, but with so much going on I'm usually busy with the hands-on stuff!
What's hot….
The travelling aspect is great, but the main thing I've loved about joining Forfusion is the ethos and culture. There's a real togetherness here; you always feel supported and listened to, regardless of department or seniority.
It's like nothing I've ever really experienced before in my career.
What's not…
I can leave this blank so far!
It's great to be challenged, or learn something new, every day…
The most challenging aspect has probably been working with the Cisco Next Gen stuff, but it's amazing how much you pick up when learning on the job. There are plenty of key Cisco elements I'd like to still know, so there are plans in place for me to develop these skills on upcoming training courses.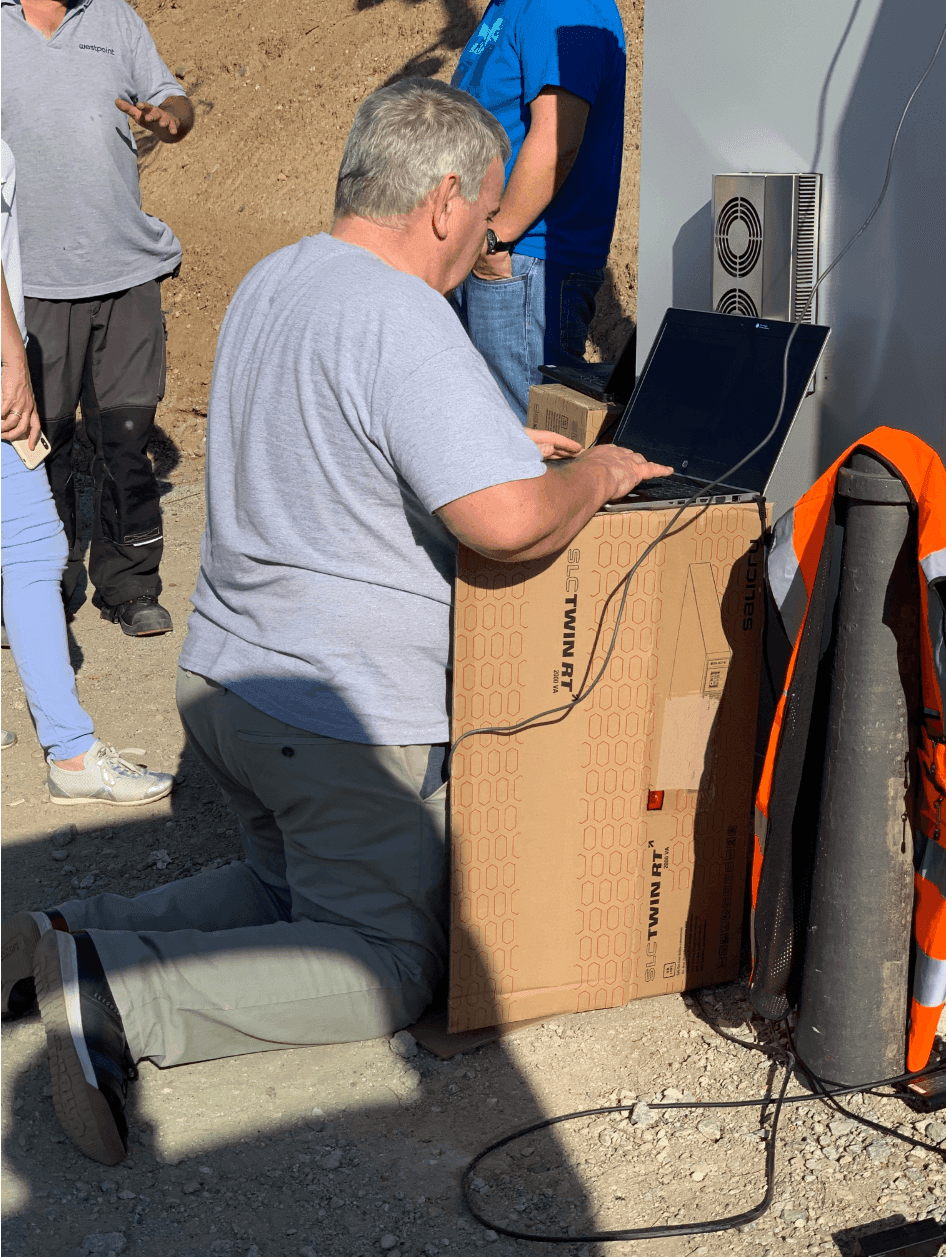 David on a Forfusion client's site in La Roca, Spain.
If I had a crystal ball…
My hopes for the future are to simply keep doing what I'm doing. As I've mentioned previously, I love how hands-on my job is, working closely with clients and getting that face-to-face interaction. As long I feel I'm contributing to the continued growth and success of Forfusion, I'm happy!
We're transforming our business and you could be a part of it. To check out our current vacancies, please visit our careers page